Final Presentation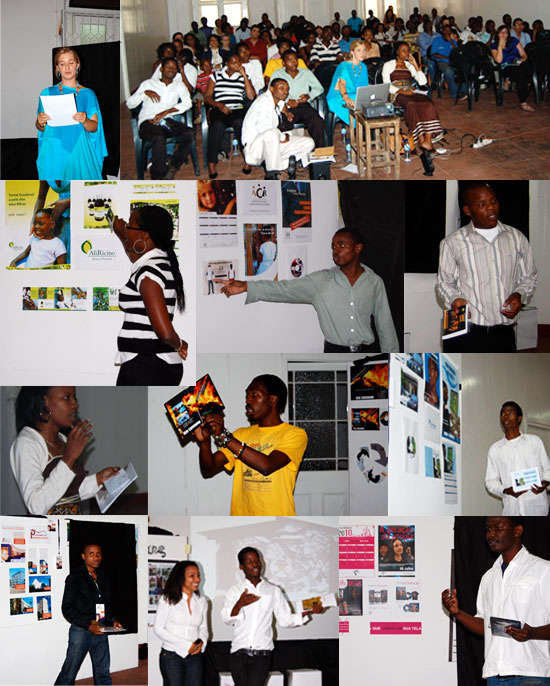 On the 23rd of July my students made their final presentation of their graduation project after a semester of work and about a month of hard work. Well, some worked hard and some not as hard, like always and that was easy to see on the projects and presentations. There was a jury of three, one from the school and two from design agencies in Maputo and then a full room of audience.
The students presented their work and got critic and praise. I am happy with their performance even if I wanted more from many of them. When I look at their projects from when I came in the beginning of 2009 I can see a huge change.
Concratulations with your graduation projects Alice, Armando, Atanásio, David A., Jose S., Jose T., Rejão, Tomas and Webera!