Photographing Valdemars paintings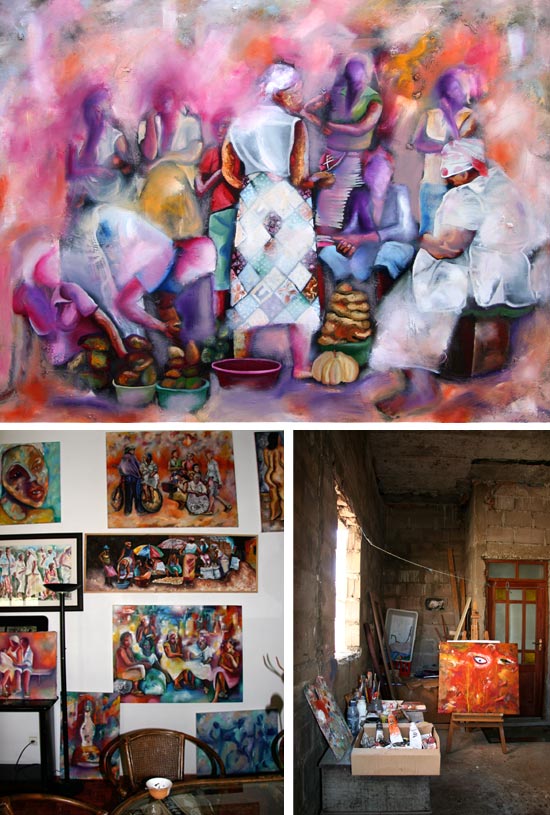 Valdemar, one of the graduate students is a painter. His final project in the graphic design course in ENAV is doing identity for himself and the graphic design material for his exhibition. Dori and me went to his home to help him to photograph his artwork. He is looking for possibilities to make the exhibition a reality.
On the photos are some examples of his art and his workplace.