The graphic studio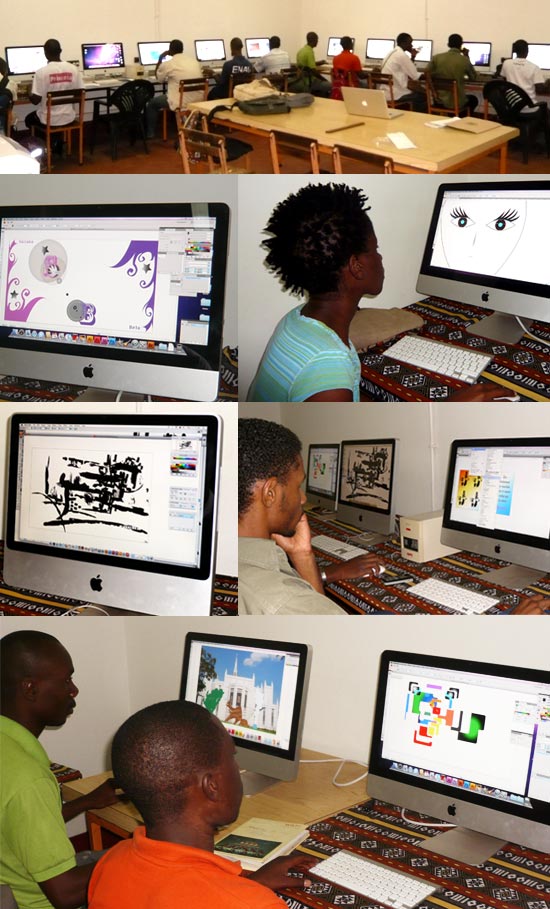 There is an extreme change of working situation in ENAV now. The school has moved to another building in Rua Bagamoyo, one of the oldest streets in Maputo. In the day the institutions and shops are open but in the night this is the sad street of prostitution.
For some of the departments the change is not good. The building is smaller than the former one and the working situations difficult. The design department is a lucky one. We have two big air conditioned rooms, one filled with computers for design work and the other with focus on film and animation. The change from teaching in a small and to warm room with four old mini-macs to a big room with 15 new imacs is enormous.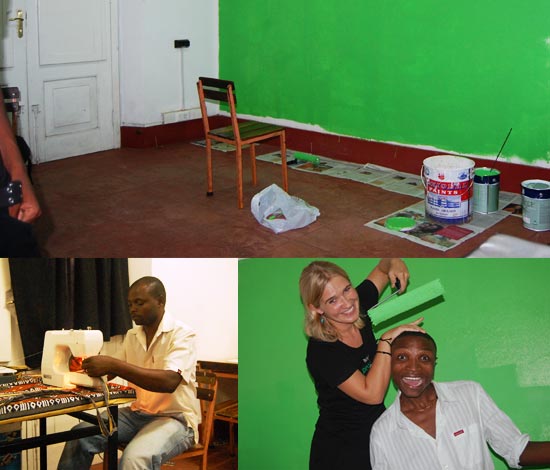 We, the teachers place emphasis on the fact that it is the creativity, design thinking, understanding of visual language and forms, composition and framing that will make a good design. But in the computer and internet age it is important to have access to computers and time to practice. Instead of being four students on each computer, fighting about the minutes each spends, each student has an open access to a computer when needed. Today I begun teaching web design. First task is to open a simple wordpress site.