Is this because of global warming?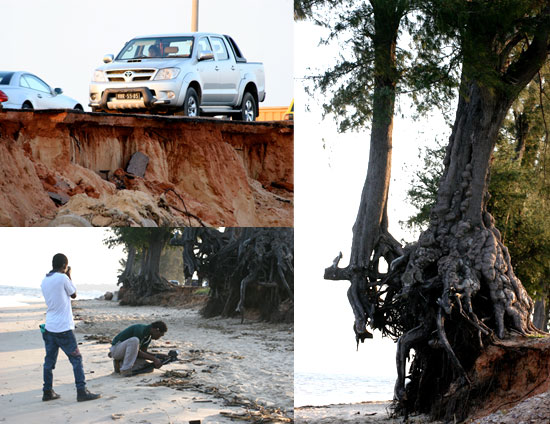 David and Rejao have been working everyday in my home on editing and finishing the final work of the Study trip. In Iceland and Norway we did not want to spend to much time in front of the computer editing, but use time to collect material and experience. Here in Maputo we have also been collecting interesting material to join with the material from the north.
Here above are some photos from the beach on the way to Costa do Sol. The sea is destroying the trees and the road in one place. Is this because of global warming? We hope to interview professor John Hatton, a specialist in environmental affairs, and we will ask him about this situation by the coast.