Work begins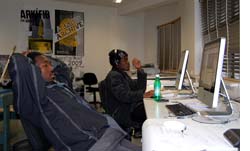 Our work location is in the Iceland Academy of the Arts. We got the keys to the media lab in the design department and access to the equipment there.
On Monday the 28th, the first work day after Xmas, we went there in the morning and began to plan our work and program while here in the North. Over the holidays it is difficult to go for visits or have meetings/workshops with designers. So we concentrated on collecting material and generally do what is possible while people are on holiday and most places closed. The day after we went to Sorpa, the Reykjavik recycling company. We took all our cans, plastics and bottles there and received 700 kronur in return. We filmed and talked to the people working there and got explanations about how things work. There is one container there where people put stuff that is still functioning and valuable. That is sent to a shop named Góði hirðirinn (The Good Shepheard). So, after the recycling visit we went directly to the shop and David and Rejao liked it a lot. It is a second hand shop with all possible things for a cheap price. On the 30th we went to the Reykjavik Rubbish Dump in Álfsnes where all the garbage from Reykjavik is buried underground and we shot some videos and photos to keep as record of the activities there.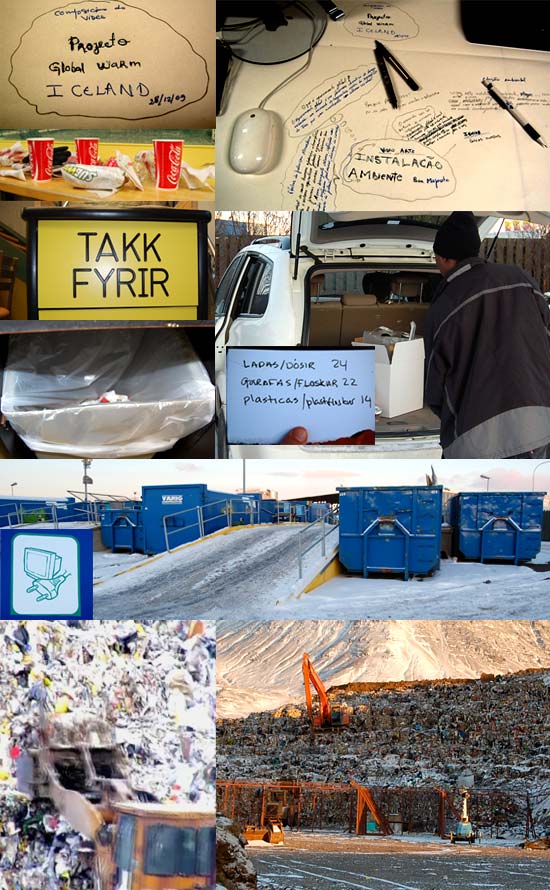 Then we were in holidays again, the end of the year celebrations. We enjoyed good food, fireworks and parties. Although on a mozambican scale things were very calm. Sitting for hours at the table eating and drinking without dancing until very much later. To David and Rejao, this was a very strange way to celebrate.
On the 2nd of January in the new year we travelled to Búðardalur, West of Iceland, for one night. It is beautiful there and calm… which means hardly anyone else was in the vicinity. We visited a farm close by the house we were staying in (a kind of a second house owned by friends). The only people living there are the farmers, Guðmundur and Halla, and their son and his friend (Raggi, Doris cousin) were visiting. For Mozambicans this is not possible. To live without a crowd of people and lots and lots of kids all around!