Two days in London on the way home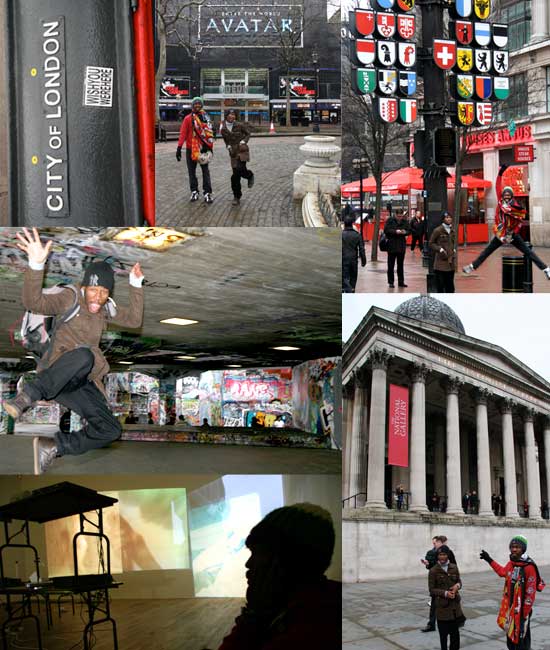 It is difficult go from Iceland to Maputo in one day, the flight connections are to tight. We had therefore a stop over in London and since we were stopping we decided on spending one extra day there. We got a cheap room for four at the Generator X hostel in Russel Square, the location is the important thing in London not the coziest hotel.
We managed to do plenty in one day. In the morning we walked to Tottenham Court Road for shopping techno stuff; external hard drive, camera gadgets and more. After that it was intellectual stuff; art museums and bookstores. It is a great thing in London that the main museums have free entrance. We began to walk through the National Gallery on the way to south bank and Tate Modern. The national gallery exhibits the history, many of the old masters and the famous pieces that Rejao and David had just seen in the art history books.
After a nice soup lunch on the south bank we went to Tate. There we went through tree big floors of 20th century art. More interesting for the guys, especially David that is working on establishing a contemporary art movement in Maputo called Bantu art.
It is exhausting to go to museums so after Tate we just had to go to the hotel and rest. No energy for a night out in London, just a hamburger in a cozy english pub. And then to the airport early in the morning.