SALA DE GRAFICAS IN ENAV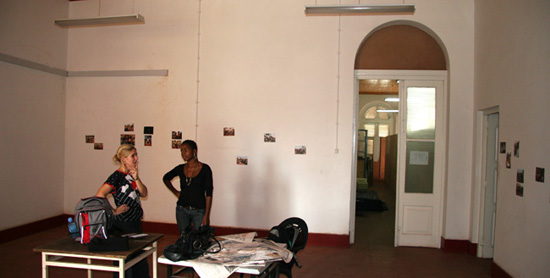 Soley and Cecilie discussing the future of the school in the new location. This is one of the two great rooms for graphic design. Now is time to fill them up with computers and cables and light table and cutters etc. etc.!
ENAV – the college level art school that Soley works in is moving into new great premises in the oldest part of Maputo. It is very close to the original fortress built by the Portugese in the early days. The streets are narrow and sleazy actually, prostitutes stand outside some of the houses, but with the move of the school (and the dance school is also located in the same street) there is probably a strategy to repair the area. At least one sees lots of rebuilding activity there, banks and official buildings and shops.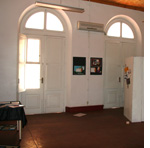 The school has mostly moved, there was an opening of the end of year show last month (see photos here) and now over the holiday the rooms have been filled up with all the gear for art and design education. My belief is that this is going to be a great location, where students and the old city will be interacting. The move is actually not very far, only 2-3 streets, but from one area to an other.
It is going to be lots of work to prepare the graphic design workshop there because it involves so much technical know how and equipment. It will be interesting to see how much they manage to get and get done before the school starts in mid February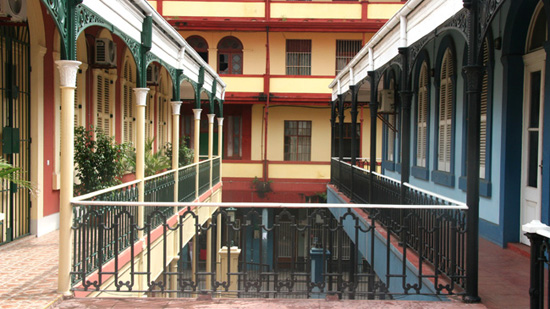 The entrance for the students is up stairs to the second floor in this beautiful courtyard