Rejao's song: Menino da rua recorded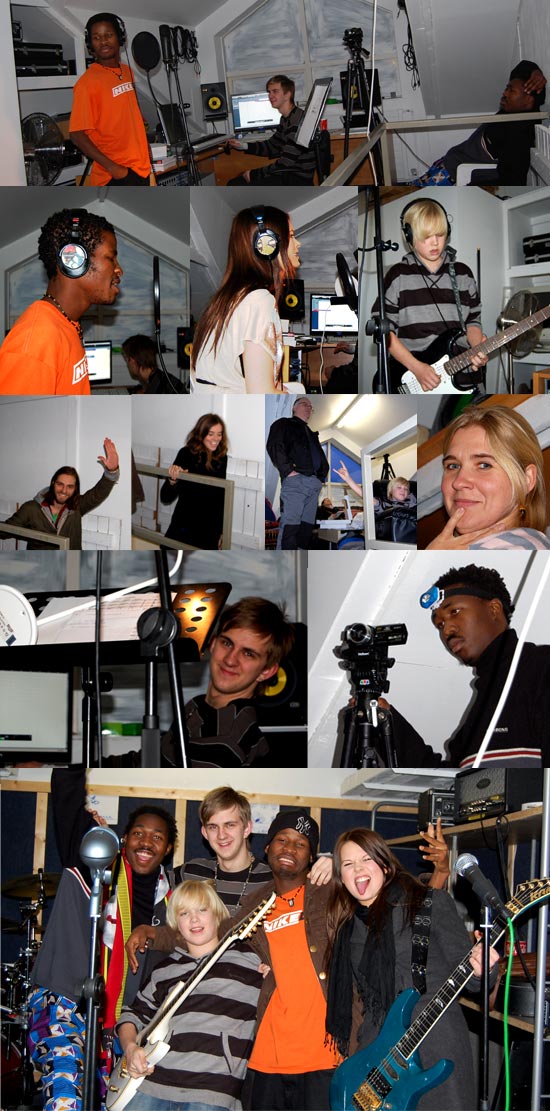 One of the side plans for the Iceland trip was to record a song that Rejao made some time ago called Menino da rua (The street boy). On friday the 22nd of January we went to the studio where Raggi (Doris nephew) and his band rehearse and record. Raggi was so kind to offer to record.
Three musicians were recorded, Rejao, Andri and Fanney. And then later Raggi will add on the drums. In Maputo Rejao had asked Andri to make a guitar solo to play in the song which he did, a very nice one I think and they have practiced the song and played together for some months. In Iceland Rejao found the second voice that he needed for the song. Fanney, the daughter of my mothers spouse, that has been singing for some time accepted to sing along. She has a really nice voice and perfect for this song.
David was in charge of video recording and photography, neccecary for the music video production and the graphic design and I was there to assist, buy pizza and coke… and tell my opinion every now and then.
Vala and Emil came by to say hi and give their support and Þorir, Fanneys father stayed around for some time. A lively day and great to see how Rejao is growing as a musician.
Raggi will now mix the song and send us. I look forward to hear the outcome.