Oslo!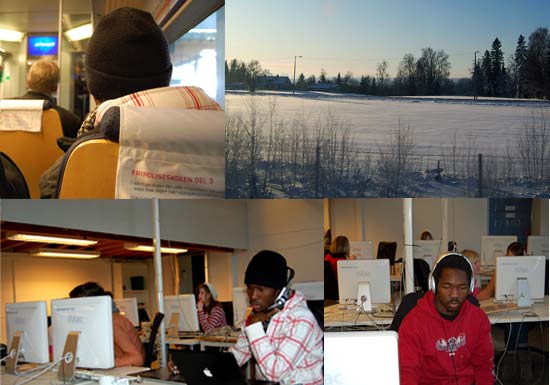 The study trip is divided between Iceland and Norway. We will go and visit Kulturskolen i Fredrikstad, the school I work for and has a cooperation with ENAV in Mozambique. But now we are in Oslo, my hometown for 4 years. It is nice to come back.
We arrived yesterday, wednesday the 6th and will stay for a week. We had to wake up at 4.30 to travel so there was a very limited sleep that night. We landed in Oslo around 12 and went to town and to the hotel, Hotel Munch, where we are staying. We just relaxed and got some sleep. In the afternoon we had dinner at a nice and cheap (on Oslo scale) thai restaurant by Youngstorget called Rice Bowl. There is always a wait for table there but never long time and it is worth it. Then we walked over to Grunerløkka to a cozy cafe with wireless (nearly all have here) and lingered on the computers.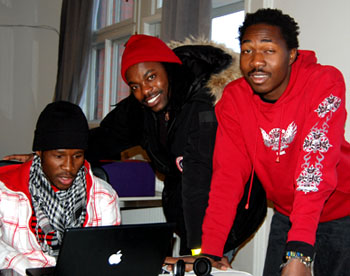 The day after we went to KHiO (Kunsthøgskolen i Oslo/Oslo National Academy of the Arts) to settle in our workspace. We got passwords and workspace on the computers and had a nice working day. We even had a mozambican for a visit! Calu, that moved here recently to live with his norwegian girlfriend Eva (who had my job in the period before me). He is a musician and will be playing tomorrow night at some place in Majorstuen, we have to go there tomorrow night.
Tomorrow we will have a whole day of workshop in photography and lighting with the graphic designer and photographer, and friend, Jonni that has a photo studio in the Dinamo building. I am sure that will be interesting and of great use for David and Rejao, and me also!