Blue Lagoon on the way to the airport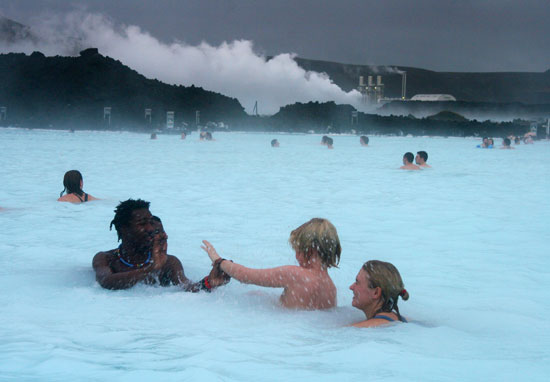 The Blue Lagoon is the most visited tourist place in Iceland. It has therefore become an rule for Icelanders to take their visitors there to experience the lagoon like all the other tourists and of course it is quite a nice experience. I prefer the lagoon Dori designed in the north of the country, a more quiet place out in the middle of nowhere, but it is about 7 hours drive from Reykjavik so that was too far.
These five weeks went so fast and suddenly it was the day of departure and we still hadn't been to the Blue Lagoon. We managed to have a short visit on the way to the airport thanks to Sverrir, Dori's brother. He was so kind to drive us to the lagoon and then to the airport. The lagoon was very nice and it is off season now so it was not crowded.