Africa Night in Cafe Cultura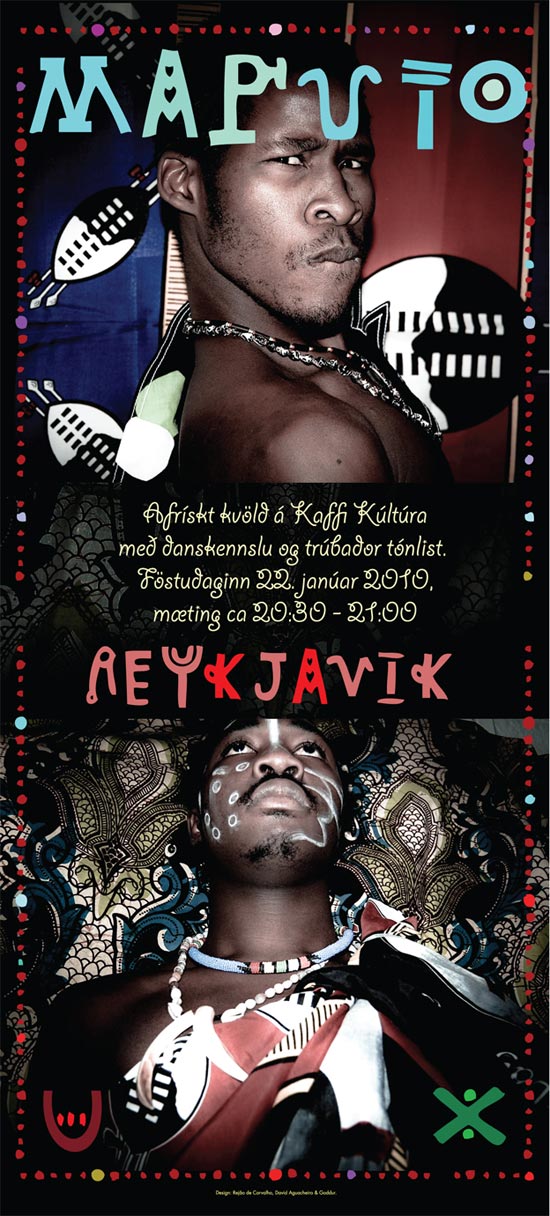 Poster: Co-design of Goddur, David Aguacheiro, Rejao de Carvalho.
Straight after recording we went home to change and then to Cafe Cultura where David and Rejao had planned an Africa Night. Music and Dance.
The Cirrus conference was invited as well as friends and everyone was welcome. Rejao began the night by singing and playing his songs and did a nice performance. After that they had decided on some traditional singing and dancing. Rejao was to tired after the recording earlier and the playing and did not have energy for the dance so those plans failed, exept for a little dance and clapping game that we did; Rejao, David, Andri and me. So proper african dance has to wait until next time in Reykjavik!