A day at Fíton og Miðstræti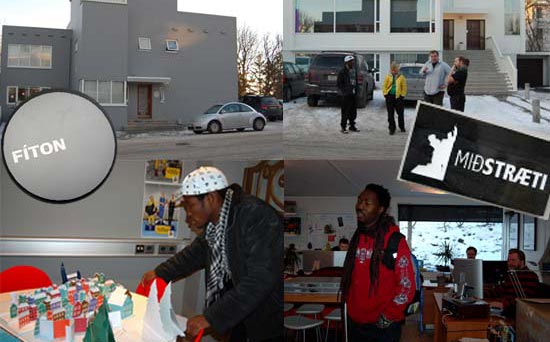 David and Rejao got permission to stay at Fiton one day. They went on monday the 18th and Stefan, the creative director, received us well.
I left and they walked over to Miðstræti where the film and animation gang is working. They spent the day there and got various tips. About how important sound is for animation, about framing and storyboarding. The guys (there are just guys there…) in Miðstræti use the 3d animation program Blender and they got introduction about that. That program is great to learn because it is free open sorce program. Some of the students in ENAV have been using it.
They came home around four and had enjoyed the day. They were so busy that they forgot to take photos so no photo material for the blog!
Thanks a lot Fíton and Miðstræti.