A Cirrus conference in Reykjavik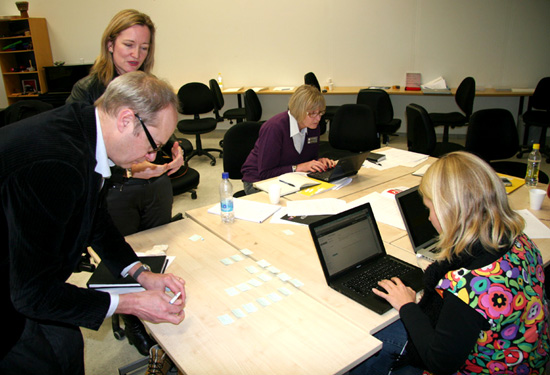 One of the main reasons we decided to go to Iceland was the Cirrus conference which was held in Reykjavik on 20. – 22. of January in Reykjavik. Cirrus is the network of art and design schools in the nordic/baltic area and Dori has been the director for the last 3 years. This was a teachers meeting focused on developing the design education, specially focusing on the MA (Master) and research.
Dori and me had a parallel session about our DIG-Equality project (Design Innovation for Gender Equality) that we have been developing for the last two years, now in cooperation with the Iceland Academy of the Arts, The Oslo Academy of the Arts, the Gender Institute in the University of Iceland and Norsk Form: the norwegian design center.
The thesis of the project is that "Design innovation can be an important catalyst for gender equality and diversity and should be used systematically for that purpose." It is both a research and action project. The research part focuses on finding examples about designs that have in some way effected gender equality and the action part is about creating projects where designers and researchers on gender work together addressing specific issues.
The project is still young and in the making. But there has already been done one research project within its framework about gender and kitchen design.
The session was interesting and the group decided to make a simple preliminary blog page to begin the collection of examples of gender and design. Here is a link to the site. We hope that people will put examples there so the data base can begin to grow.