The Age of Stupid in ENAV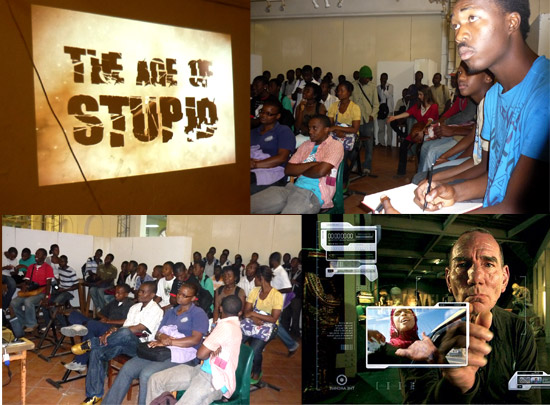 We were so lucky that Catia, a teacher here in ENAV had contact with Justiça Ambiental, the association taking care of the screening of the film The Age of Stupid here in Mozambique. They were so kind to lend us the film to screen in ENAV so the students had an opportunity to see it. So last thursday in the lunch break the students watched the film and we were quite happy with how many of them showed up.
It is important to raise the awareness of environmental issues among artist and designers because they Artists have the power to communicate the message in a creative way!