Bantuart – New association of contemporary art in Mozambique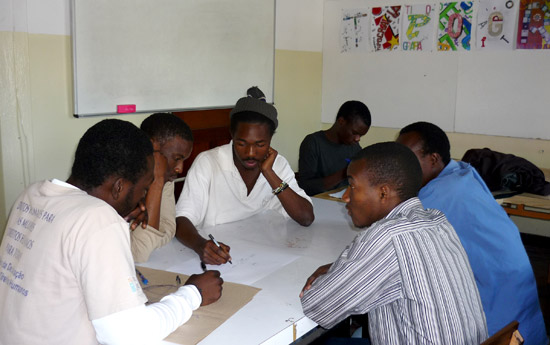 A group of students in ENAV are establishing Bantuart; association of contemporary art. Their focus is contemporary art and social intervention. The website is in the making and the first meetings they have had the last few weeks have been about defining what they are about and the more practical bureaucratic issues. Now they want to work on their first project. The video shows discussions of the Bantuart members about the first project they want to work on.
The project will be a performance about global warming. They are defining the project description, goals and aims to look for a support to buy materials and make the work possible.