ISAC Keeps Moving. Temporary Livery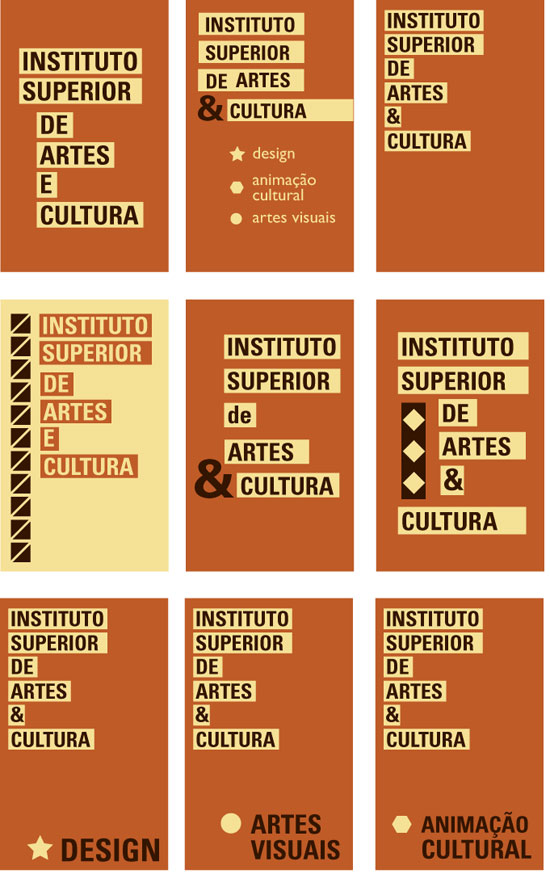 These days we are going through the intake process. The applicants have taken examinations in English, Portugese, General Knowledge, Drawing and then we have had an interview with all of them. Today the board dealing with applications meet in the Ministry of Education and Culture to draw the final list. At the same time the buildings and furniture and infrastructure is being prepared. We went to pick a colour that can unite the campus. We picked an earth colour, reminding the earth here in Africa. In a way we were pressed a bit since the large mobile phone companies have taken blue (Vodacom) and yellow (Mcel) and the insect producer (Raid) uses green. But I am happy with the colour and the idea is that it is temporary until we have run a competition for identity. But we have made some draft images for banners for the opening day and to signify the institute. The picture shows 'draft' make note all graphic designers: 'draft' of what we might do. We have passed the images around for opinions and Soley will complete one example for printing this weekend.
The idea is to digress a bit from the 'Art School Modernism' into more African ambience, introducing some patterns while trying to be clear and hopefully represent the African soil.