The guitar hero in the family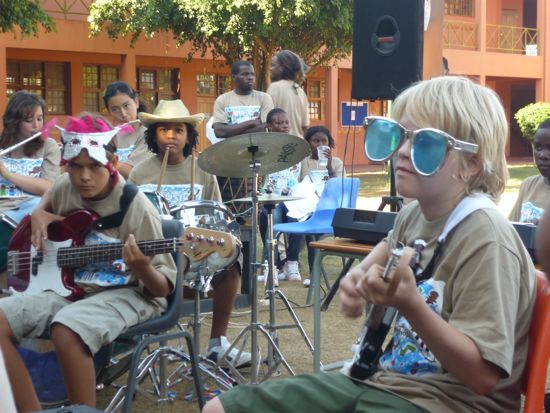 Andri went to a workshop in the American International school of Mozambique with Oliver his friend from school (They are in the Scandinavian school ). They played guitar and base in the band. Andri surprised his parents and and made them proud when he stood up and took a guitar solo! And of course we have to put it here on the web to brag about it!
The people in the American school were very nice and the guys got to know some of the kids there. They actually decided to establish a band, which is very nice because there are so few older kids in the Scandinavian school that a band is not really a possibility.
When moving between countries it takes a while to get friend and fill the schedule with activities. Andri has therefore had quite a good time to practice the guitar, and the internet is his main teacher.