Casa Velha in Maputo and Breaking Barricades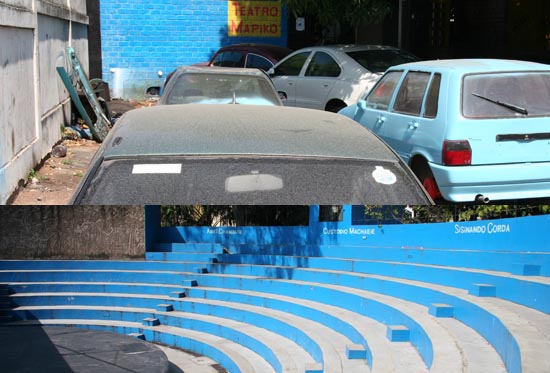 Today I vent to visit the artists preparing for the performance in Casa Velha here in Maputo. The place is a cultural center, we are told it was very active earlier, but neighbours complained of disturbances late at night from the bar guests and as with many cooperatives there have been battles of control over the activity. But next friday the group of artists from Norway and Mozambique that work together under the name of a project named Breaking Barricades are doing a performance there. In my visit I fell for the building and the people there. The house is old yes, and has seen better days, there is so much history in every crack and paintpeel that I felt overwhelmed.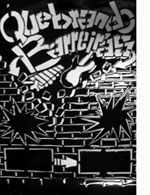 The theater itself is named TEATRO MAPIKO and is a great space in the form of a Greek classic theater, painted like a pool in the open air. The entrance is through the storage of worn down cars for a garage next door.
I made a little photo album that you can access HERE. Here at the bottom in this post is the oversprayed stencil that Anatasio used to make the poster told about earlier.