Life in Porto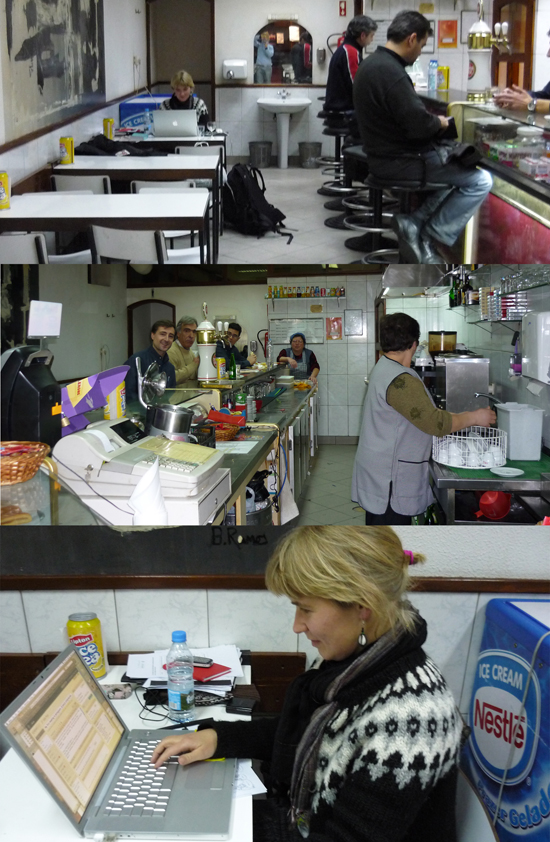 The days go fast in Porto and now we have just one week to go. Flight to Maputo next Wednesday. We go to portuguese classes 2 hours a day and get lots of homework. Angela, the teacher is very nice and pushes us hard which is great. We are learning a lot. My next blog will be in Portuguese!
We are still freezing quite a lot but getting more used to the cold and it has been a little warmer the last days. It has been raining and last night and today hail showers!
Kristine goes every day to the "Fancy Place" which is a big fancy work-out centre with a all the gears you need, swimming pool and a spa and then a very nice cafe, where I am allowed to visit her if I register and get a visitors pass. She paid big bucks to become member and we the rest of the group of course envy her and give her hard time for her snobbish life! But being a dancer she has an excuse, she has to train and keep in shape… and actually it is a matter of choice, the day she bought into the gym, I, the nerd, went and bought a small wonderful computer for similar prize. 
My office now is Cafe Belas Artes, and I sit there and work when I am not in the course. It is very relaxed and nice atmosphere and a good internet access. A bit cold as everywhere except for Kristine's "fancy place". The food and wine is good and cheap here so we go out to eat every night for a meal, of course Bacalao is often on our plates. Although, tonight the plan is to have 'cueijo e vinjo tinto em casa' (cheese and red wine at home). And then my plan is to come here to Belas Artes and watch the Obama take over! What an important day!!